Massage therapy can be so much more than a little relaxing 'me' time.
A growing body of evidence shows that massage can have many positive therapeutic benefits. Research has indicated that when performed correctly it can help:
Relieve stress
Encourage Relaxation
Improve posture
Improve circulation
Lower blood pressure
Relax muscles
Improve flexibility and range of motion
Promote deeper, easier breathing
Relieve headaches
Strengthen the immune system
Enhance post-operative and injury rehabilitation
We have a team of highly-trained, skilled therapists who offer a range of massage styles. Whether you are looking for a relaxing treatment or a more rigorous and targeted deep tissue massage, our team can help.
Our therapists regularly offer special promotional massage packages, which vary throughout the year. These often include skin therapy facials, beauty treatments, or therapies designed to target specific issues. These treatments offer great value!
Some of the massage styles we offer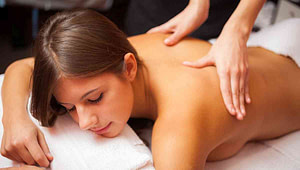 Swedish Massage The Swedish massage technique is used to relax the entire body. This is accomplished by using long gliding strokes over the muscles in the direction
Read More »
Rejuvenating Indian Face Massage Indian face massage; Also known as 'rejuvenation facial' or 'natural face lift massage ' originating from India. A deeply relaxing treatment very
Read More »
Hot Stone Massage "The use of Hot Stones, when combined with more therapeutic massage technique allows me to target and relieve aching muscles effectively whilst
Read More »